This notification relates to the certificate expiry and the following will occur upon expiration.
Your certificate will no longer be valid on behalf of Saf-T-Pak Inc.

If certain regulatory bodies or organizations specify that training may be valid for time periods beyond Saf-T-Pak's certificate expiration date, those dates may still apply.
Certificate expiry can be found on the certificate in the example image below.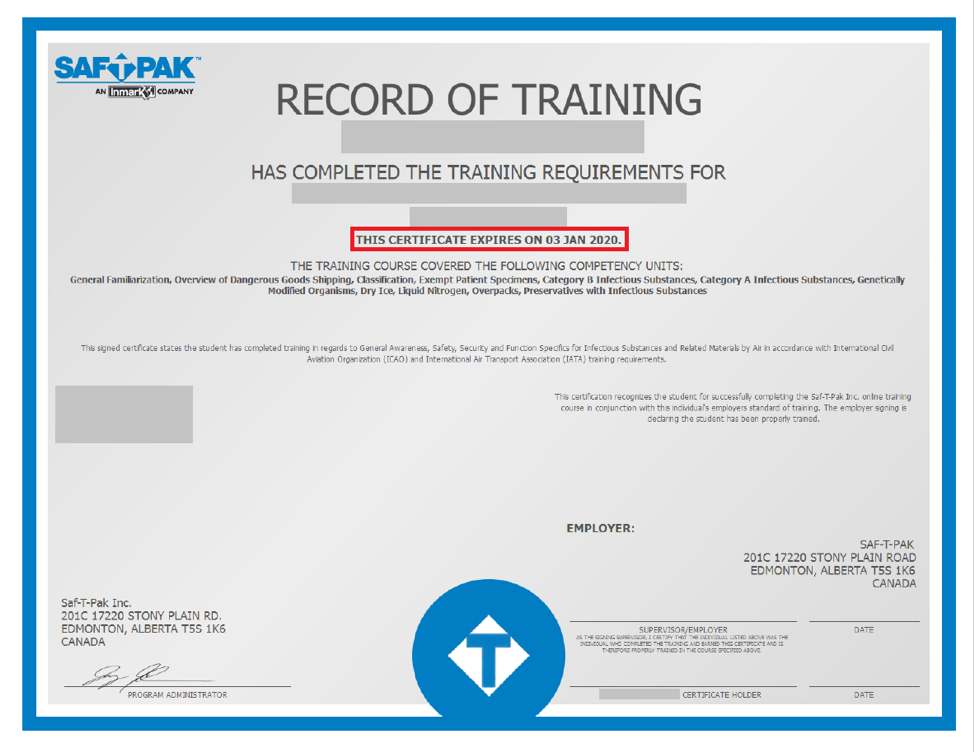 Questions?